Biker Mice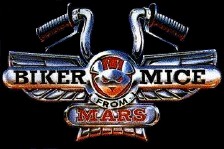 from Mars
---
SOURCES FOR BIKER MICE FROM MARS VIDEO TAPES
The following are a companies that I know have Biker Mice Video tapes.
Please note that PAL format tapes are NOT usable in the USA without a SPECIAL VCR
if you have the money the AIWA HV-MX1 (or MX100) World VCR is a good choice and is
available from many sources in the USA and the UK. It will allow you to play
a PAL video tape on an NTSC TV (UK tape on USA TV)
and play an NTSC video tape on a PAL TV (USA tape on UK TV).
The AIWA HV-MX1 is about $600.00 US.
---
BIKER MICE VIDEOS FOR THE USA & Canada
Ebay.Com
Videos and more up for auction
Half.Com
Episodes available change constantly
Amazon
Check the ZShops for Biker Mice videos
NTSC: Video Flicks
Video Flicks can get "A Mouse and His Motor Cycle" and "Masked Motorcyclist"
---
BIKER MICE VIDEOS FOR EVERY ONE ELSE
PAL: Whitesmiths
iMVS has some of the videos including "Once Upon A Time On Mars" in PAL format.
---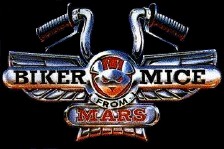 Unofficial Biker Mice from Mars Fan Club © 1997,1998,1999,2000,2001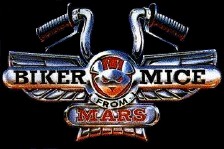 Last Updated: Saturday, 09/15/2001