Biker Mice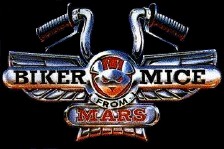 from Mars
This page is a collection of stories submitted by Stoker1439
Click on title to view the story
The stories are the property of their authors, and are present here for the
enjoyment of other Biker Mice From Mars Fans.
---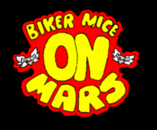 Biker Mice On Mars
How to be an Interplanetary Hero in Eleven Easy Lessons
Part 1
Time to party like it's 1989! The
Plutarkian War is just beginning, Mars is just beginning to die, and the Biker
Mice are just....kids? With Mars starting to crumble at the hands of the
Plutarkians, what can our teenage heroes do? .....
Well, I'm not going to tell you! You have to read the story! Yeesh!
(By: Stoker1439 June 17, 1998 53k)
Biker Mice On Mars
Part 2
(By: Stoker1439 June 18, 1998 63k)
Biker Mice On Mars
Part 3
(By: Stoker1439 June 20, 1998 41k)
Biker Mice On Mars
Part 4
(By: Stoker1439 June 22, 1998 61k)
Biker Mice On Mars
Part 5
(By: Stoker1439 June 25, 1998 51k)
Biker Mice On Mars
Part 6
(By: Stoker1439 June 26, 1998 52k)
Biker Mice On Mars
Part 7
(By: Stoker1439 June 28, 1998 47k)
Biker Mice On Mars
Part 8
(By: Stoker1439 June 30, 1998 43k)
Biker Mice On Mars
Part 9
(By: Stoker1439 July 2, 1998 94k)
Biker Mice On Mars
Part 10
(By: Stoker1439 July 6, 1998 59k)
Biker Mice On Mars
Part 11
(By: Stoker1439 July 8, 1998 86k)
New Year's Resolution
Part I
(By: Stoker1439 August 5, 1998 64k)
New Year's Resolution
Part II
(By: Stoker1439 August 5, 1998 92k)
New Year's Resolution
Part III
(By: Stoker1439 August 8, 1998 118k)
---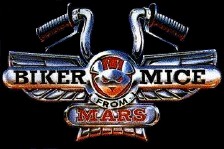 UnOfficial Biker Mice from Mars FanClub © 1997-2000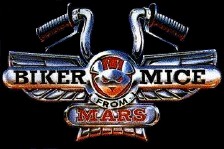 Last Updated: Sunday, 1/2/2005