Biker Mice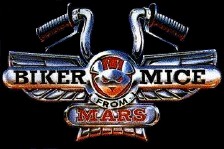 from Mars
This page is a collection of stories submitted by Saphire
Click on title to view the story
The stories are the property of their authors, and are present here for the
enjoyment of other Biker Mice From Mars Fans.
---
Introducing Amber
(By: HAS August 11,Sept 2,4,5,8, 1997 26k)
OH, MAMA!
An evil Plutarkian plot, a mysterious theft, and Stalkers
on your tail! Who's the only team who take on all this and still be so cool
they're hot? The Bikermice of course!
(By: Saphire(former HAS) Sept 13,18,19 1997 30k)
Only In My Dreams?
Airik meets yet another family member, old friends, new friends,
and the Peace Keepers face a very dangerous problem.
(By: Saphire Oct 4, 1997 59k)
The Curse
When a prophcied curse is brought upon Chicago the Biker Mice
have to do something they never dreamed of, never dreamed was possible,
and endanger themselves, Charley, and Airik besides.
(By: Saphire Nov 5, 1997 27k)
Goodnight Darlin'
(By: Lania and Saphire Jan 30, 1998 5k)
---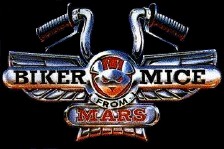 UnOfficial Biker Mice from Mars FanClub © 1997-2000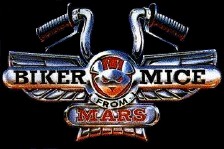 Last Updated: Sunday, 1/2/2005