Biker Mice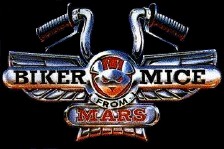 from Mars
This page is a collection of stories submitted by KLH Maine
Click on title to view the story
The stories are the property of their authors, and are present here for the
enjoyment of other Biker Mice From Mars Fans.
---
Say What?
Throttle, Modo and Vinnie get a shock when they meet a member of Charley's family,
a relation who they would never have believed to exist yet.
(By: KLH Maine July 21, Sept 11, 1997 15k)
Karima
The Biker Mice From Mars and Charley have a new friend, Karima,
who is a bit mysterious. They also have a new ally in the fight against
Limburger, a mysterious female biker. In time Karima's mysterious past will
be revealed, but it is not what you might expect and how will it effect
her relationship with her new friends?
(By: KLH Maine Sept 30, 1997 25k)
All The Voices (5 Parts)
Tracer is a mysterious mouse unlike any other mouse that has
ever lived on Mars. What makes her so special, and what is in her past that
she wishes to hide?
(By: KLH Maine Sept 30, 1997, Oct 20, 1997,Jan 7, 1997 72k)
Hot Dogs
Rootbeer
and WHAT?!
Here's something the guys don't believe goes with
their favorite things.
(By: KLH and Saphire December 5, 1997 8k)
---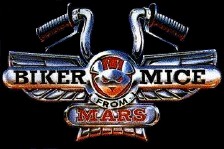 UnOfficial Biker Mice from Mars FanClub © 1997-2000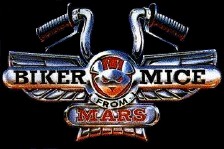 Last Updated: Sunday, 1/2/2005