Biker Mice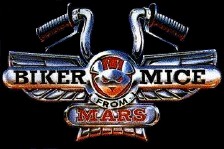 from Mars
This page is a collection of stories submitted by DecemberGirl
Click on title to view the story
The stories are the property of their authors, and are present here for the
enjoyment of other Biker Mice From Mars Fans.
---
Remote Control
Charley and the bros struggle over the remote control.
(By: Decembergirl July 7, 1997 5k)
Hey, Macarena!
(By: Decembergirl July 7,1997 9k)
Charley gets a shock when the bros do something they normally
wouldn't....
---
Survivor's Log
Prologue -- Life turns
(By: Decembergirl Aug 8,1997 42k)
Part 1: Brotherhood
(By: Decembergirl Sept 3,1997 51k)
Part 2: Bitter Streets
The desert has a secret, a bitter one..
(By: Decembergirl Oct 17,1997 120k)
Part 3: For The Love Of A Brother
A group of Freedomfighters plans the largest break-out in
Martian-Plutarkian history. Target: The prisoncamp on Plutark's largest
moon....
(By: Decembergirl Oct 25,1997 120k)
When We Talk About Family.....
The FF's has made their way home. Friends and Family reunite, and
heals after the rescue, and one or two old matters appears and has to be
taken care of..
(By: Decembergirl March 17,1998 80k)
So This Is Christmass
Story and HTML by DecemberGirl
(By: Decembergirl December 31, 1998 26k)
Sons of Ares
(By: Decembergirl December 31, 1998 22k)
Hand In My Pocket
(By: Decembergirl December 31, 1998 5k)
Happy New Year
(By: Decembergirl December 31, 1998 7k)
---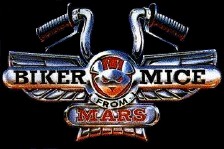 UnOfficial Biker Mice from Mars FanClub © 1997-2000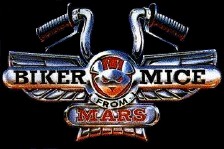 Last Updated: Sunday, 1/2/2005